Apra Enterprises was established in 1985,with a determined focus of serving the need of its valuable customers in India. Since the opening os world market in 1990's for India Inc,we have transformed the face of regional Petrochemical business and become one of the largest Chemical Distributors in India. Products marketed by Apra Enterprises reaches almost every corner of Indian land mass.for providing better service, smooth functioning and efficient networking we have office across India.

Harmony lifescience is a multi-speciality healthcare company engaged in developing robust products, systems and programmes designed to meet challenges posed by emerging healthcare needs.
OUR TEAM
» HOSPITAL BUSINESS: Catering to major hospitals and diagnostic centers across the country with products designed for secondary and tertiary healthcare segments
» BRANDED GENERICS: A comprehensive range of products designed to address the needs of primary healthcare, preventive healthcare and life style products, being catered through a strong distribution network across the country
» DTC: A system being developed to deliver holistic healthcare through a direct interface with customers
» INSTITUTION BUSINESS: Caters to major govt., semi govt. And quasi govt institutions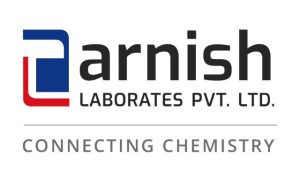 At Arnish Laborates our vision is to create a market – driven, self realized, globalized chemical company based on the pursuit of continuous innovation and responsible care.
Arnish Laborates has been manufacturing and marketing wide range of Laboratory Reagents – High Purity Inorganic Metal Salts, High Purity Solvents – Fine Chemicals -Specialty Dyes – Intermediates – Pharma Intermediates – and Active Pharmaceutical Ingredients.
Arnish Laborates have entered in Laboratory Chemicals field after serving this industry for more than 4 decades as a distributor now introducing as a manufacturer of wide range of products used in Laboratory as well as R & D Testing Labs.